In 2019-20, 2NQ – the community non-profit co-directed by Kasper de Graaf and Malcolm Garrett – delivered People + Heritage, a programme of events and activities in and around Finsbury Park in North London, supported by lottery players through a grant of £80,000 awarded by the National Lottery Heritage Fund and additional match funding contributed by Haringey Council from park events income.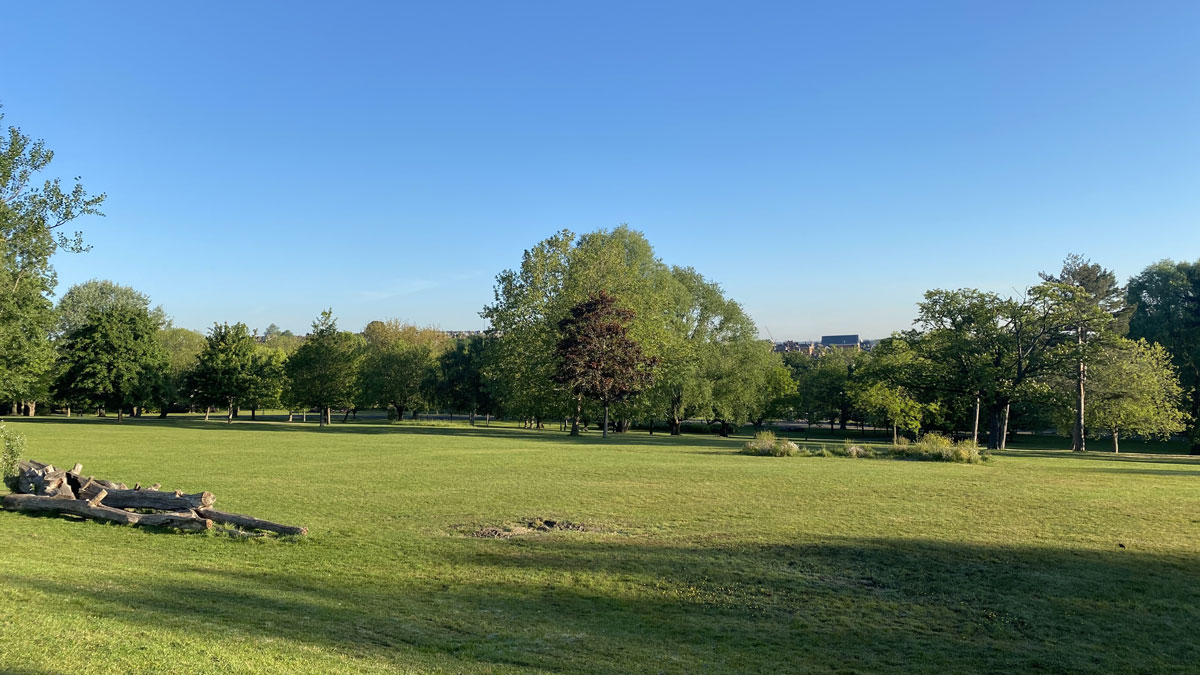 Finsbury Park in lockdown, 15 May 2020, photo © Kasper de Graaf
The Coronavirus pandemic interrupted the programme halfway through, and the remaining activities were redesigned to work in lockdown conditions and beyond, at a time when community and shared experience became more important than ever.
People + Heritage comprised five main programme strands: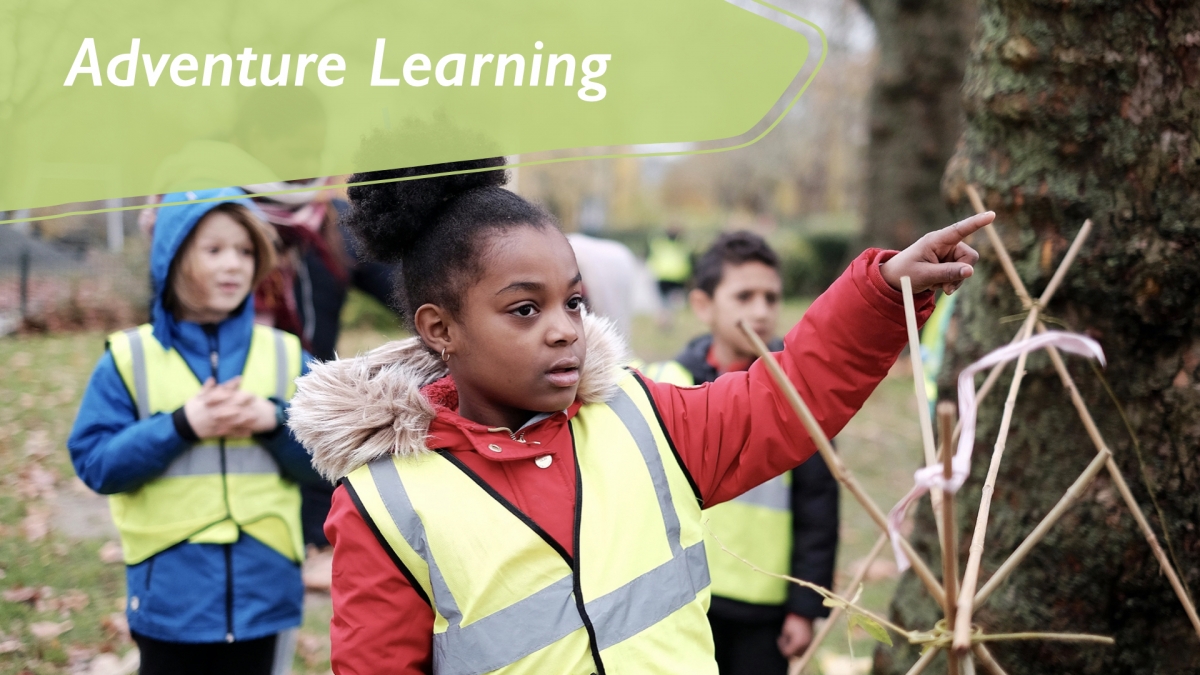 Working in partnership with eight primary schools in Haringey, Hackney and Islington, the outdoor adventure learning programme engaged children in the heritage of the park and its natural assets, teaching skills that are beneficial in diverse parts of the curriculum, including geography, history, English, art and design as well as soft skills such as leadership and teamwork. 338 children took part in 12 half-day sessions over the course of the programme.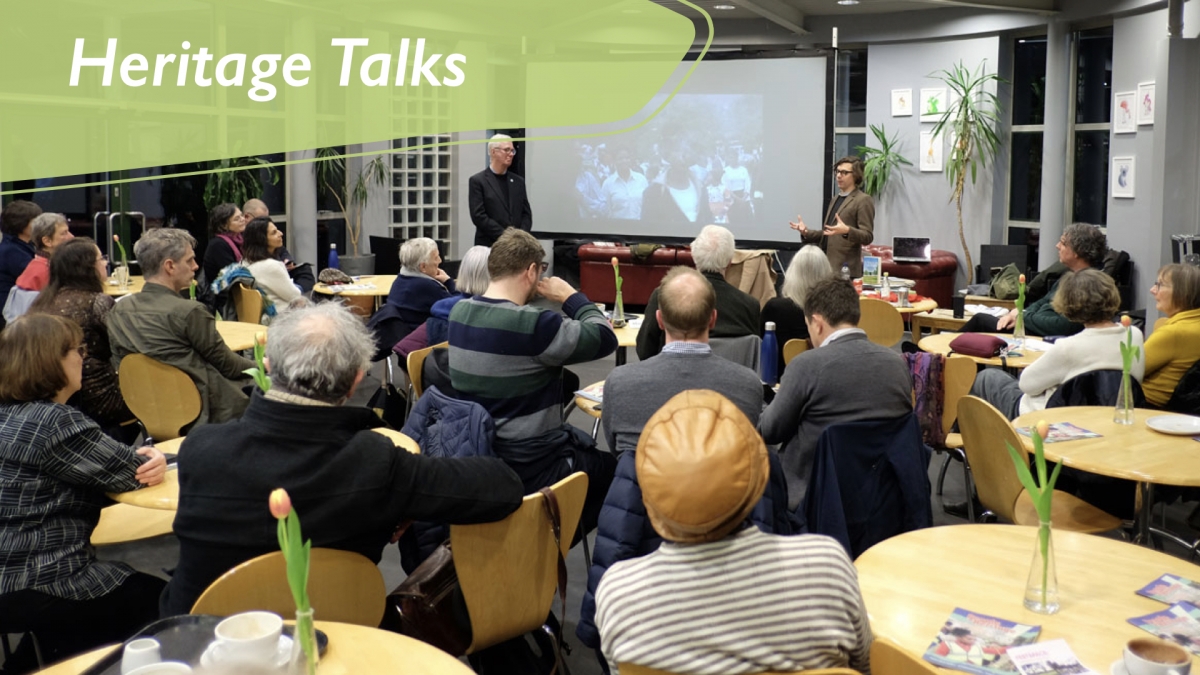 We organised five heritage talks – three in Finsbury Park Café and two online following lockdown – attended by 226 people. The topics covered were: the history of People's Parks in London; Objects that tell a story about the contemporary archaeology project that took place in Finsbury Park in 2019; the Suffragettes' connections with the area; Finsbury Park in the 1930s including fascist and anti-fascist demonstrations; and the history of Hornsey Wood before Finsbury Park was built.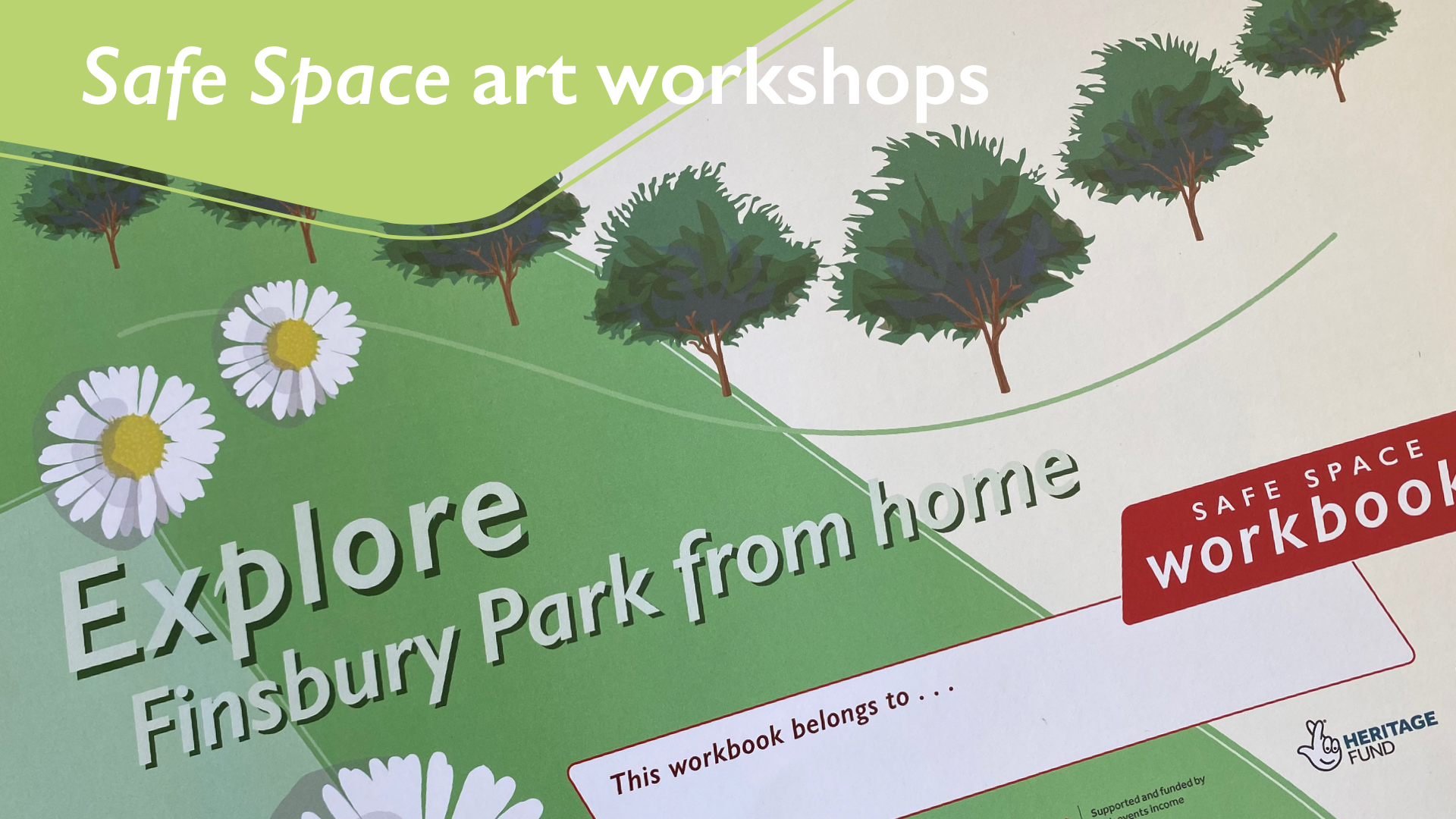 Safe Space was conceived as a series of weekly workshops in the Art Hut near the Stroud Green entrance for older people and carers, but in the wake of lockdown it was redesigned as an online series with landline support. A workbook packed with art lessons and heritage information about the park was produced and sent to participants together with artist materials and other items used in the workshops. Participants included resients in care homes, individuals supported by carers, and others living alone.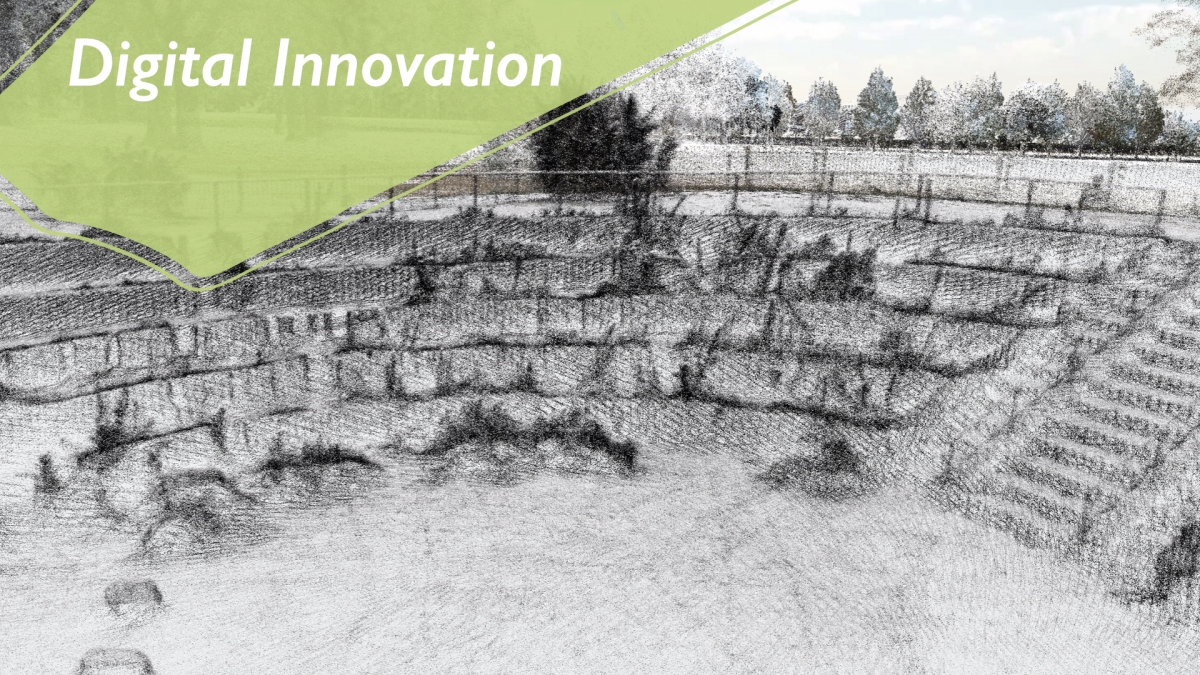 Digital innovation offers exciting potential for platforming the park: giving people a window into the past, as well as the future direction, of their park as a place for learning, adventure, leisure and wellbeing, community events and celebrations. The programme included two digital innovation projects: a three-dimensional LiDAR scan of the whole park offering new potential for engaging with this heritage as well as opportunities for modelling planned developments and improvements; and a technologically groundbreaking augmented reality trail accompanying the People's Park exhibition.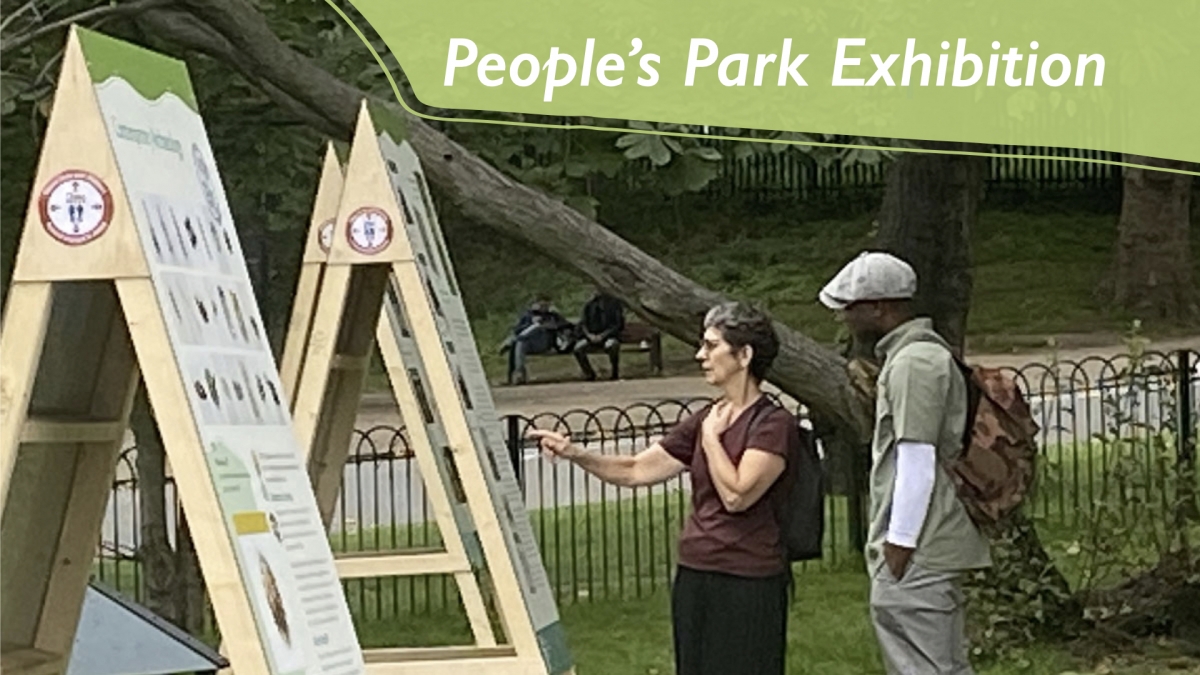 A smaller exhibition last year to mark the 150th annversary of Finsbury Park was well received and elicited many new stories and suggestions from members of the community, including local historians and archivists. The expanded People's Park exhibition in the Hope Picnic and Play area near the lake presents over 150 photographs and accompanying stories, arranged over 32 weatherproof panels on 16 secure wooden A-frames. The exhibition will run until 30 October, and is also available online on this website. More about this.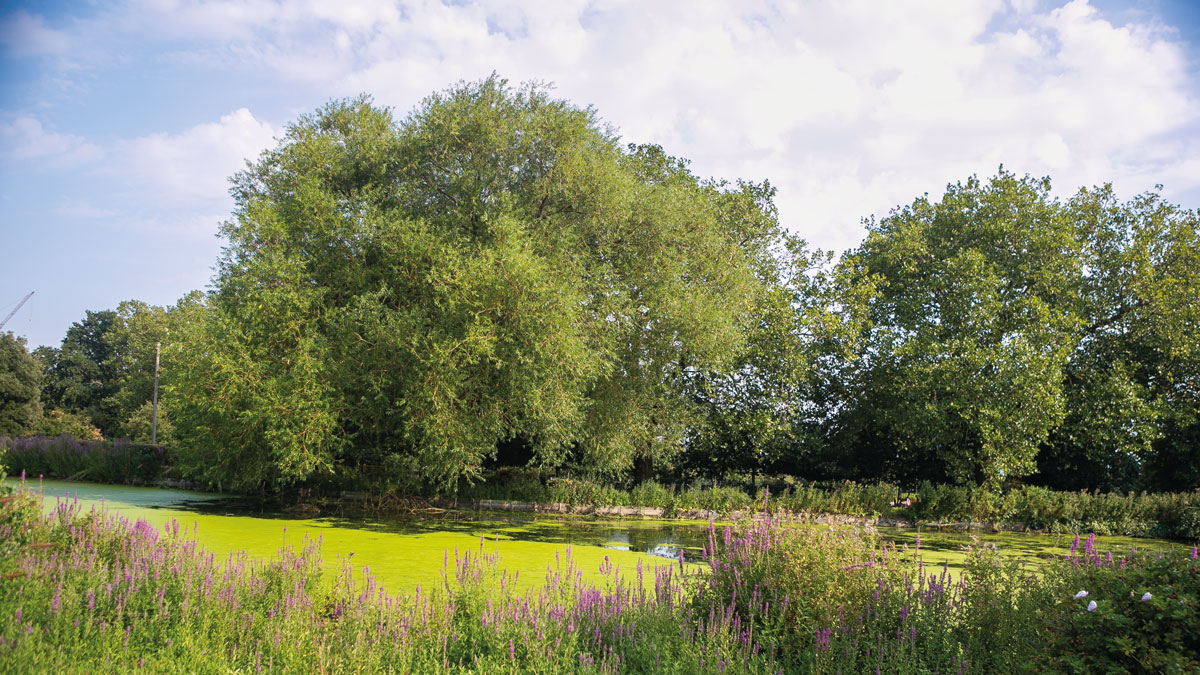 The island in the lake, 9 August 2020, photo © Kimi Gill
The People + Heritage programme concludes when the People's Park exhibition comes down at the end of October 2020, but many of the materials and resources remain available through this website and we are working with partners to develop a new programme of events and activities for next year and beyond.